Blogs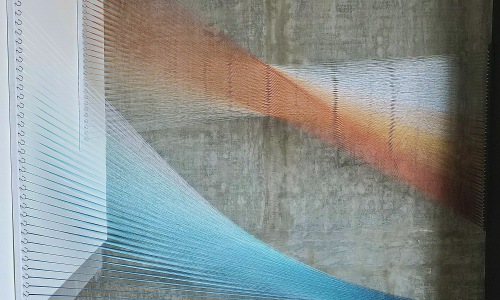 Together We Rise:
Meet The Artists
Get to know more about the art piece, titled Slant, and the masterful artists Jamien Pride and Chaz Powell.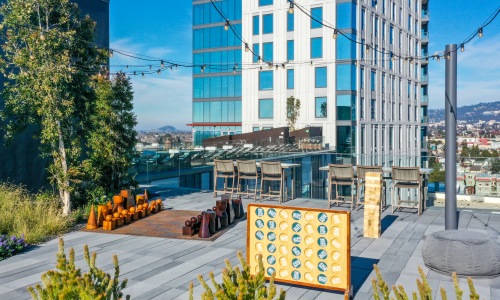 Together We Rise: Welcome to
The Skylyne at Temescal!
Our apartments are nestled at the intersection of Oakland and Berkeley in Temescal, one of Oakland's oldest and coolest neighborhoods. Built by local businesses, we strive to continue fostering a sense of unity with our local community.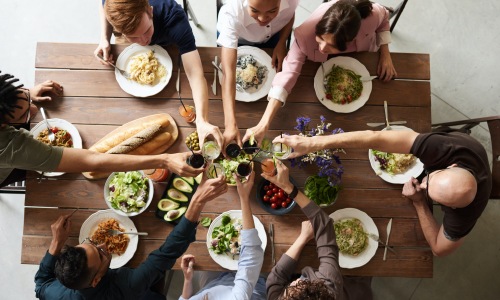 Together We Rise: Great Bites Near
The Skylyne at Temescal!
We've highlighted some of the top Oakland restaurants that our residents are raving about. Don't worry, we've made sure these recommendations offer either takeout, delivery, or outdoor seating while following social distancing protocols to keep you and your family safe. Additionally, they are all within a short walk of The Skylyne.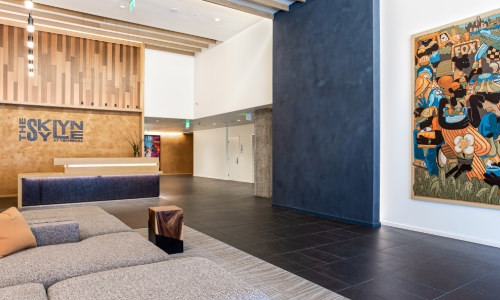 Together We Rise: An Interview with Joonbug Lenworth McIntosh
In this month's #TogetherWeRise post, we're featuring local Oakland artists in our community. We interviewed the local, multidisciplinary artist behind the masterpiece, Lenworth "Joonbug" McIntosh, to get a better sense of the piece and how it ties into the history and culture of Oakland. Check out what he had to say about his artistic process, art in Oakland, and where he finds inspiration around the Bay Area.